Connecting your financial systems provides investors with an accurate view of your business and can speed up the time to funding.
By connecting business systems, such as PayPal, you make it faster and easier for investors to make a decision about financing your company.To learn more about the benefits connecting your business systems to Hum Capital's Intelligent Capital Market (ICM), visit this article.
Follow these steps to create PayPal production App and connect your PayPal account to the Hum ICM:
Log in into https://developer.paypal.com/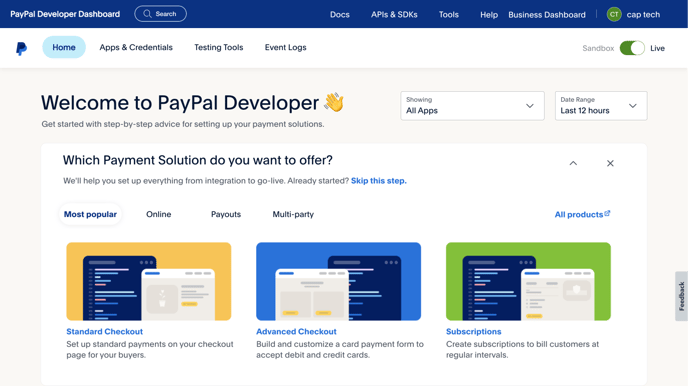 2. On the top left side of the screen, select "Apps & Credentials. On the right hand side, ensure the slider has "Live" selected. Next click on the blue button named "Create App."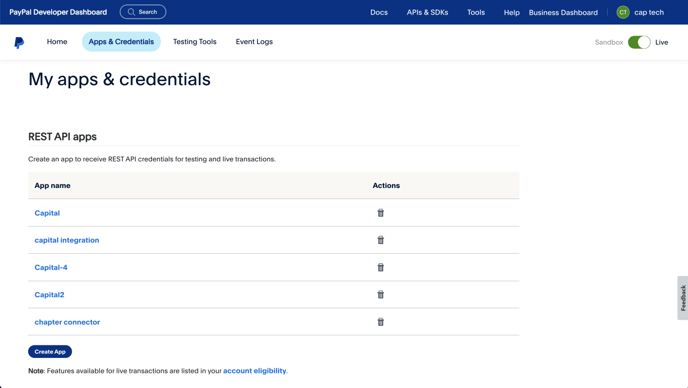 3. Add "Live Return URL" with value: https://icm.humcapital.com/connect/paypal/ and Allow transactions scope for the application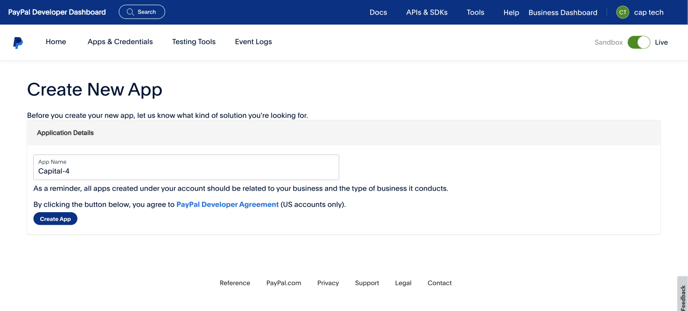 4. Apply settings
5. Copy ClientID and Secret from PayPal into Capital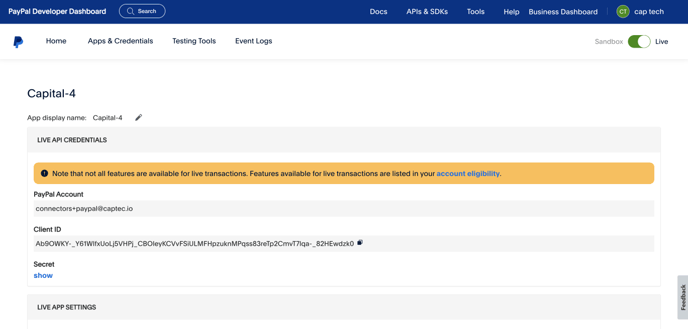 Enter these values into the Hum Capital ICM on the Connectors page.
Your Hum ICM account should now be connected to your PayPal account. If you have any further questions or need assistance, please contact
support@humcapital.com