Use Hum to raise up to $50M in
debt or equity financing
With over 250 institutional investors on Hum's Intelligent Capital Market, we offer an efficient, transparent way to choose the right capital for your business. With Hum's funding platform you can:
Explore the full range of financing options ranging from equity to non-dilutive vehicles such as term loans, asset-backed loans, and more
Match with multiple, qualified investors within 2 weeks of connecting your business data
Pay

only

if you successfully raise capital with an investor on the ICM


Raise the capital you need to grow
Hum's advanced analytics gives you an investor's view of your business, enabling you to craft a data-driven story for investors.
You maintain control of your data at all times. When you're ready to start fundraising, you can share your data with investors directly from Hum, helping you accelerate your conversations and keep your data secure.
Let us know how we can help, and we'll get your business humming!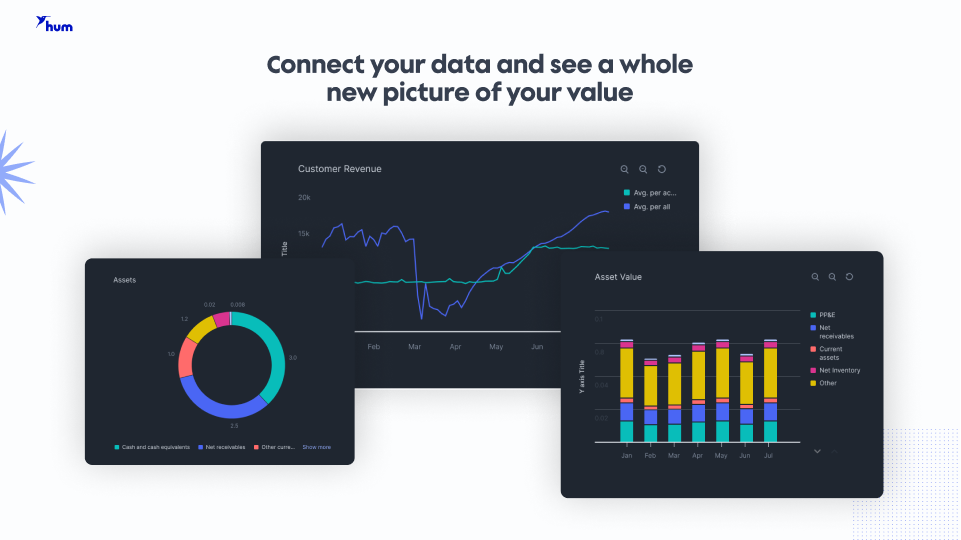 We're Here to Help
Tell us about what you're looking for and our investment team will contact you to help get your business humming.